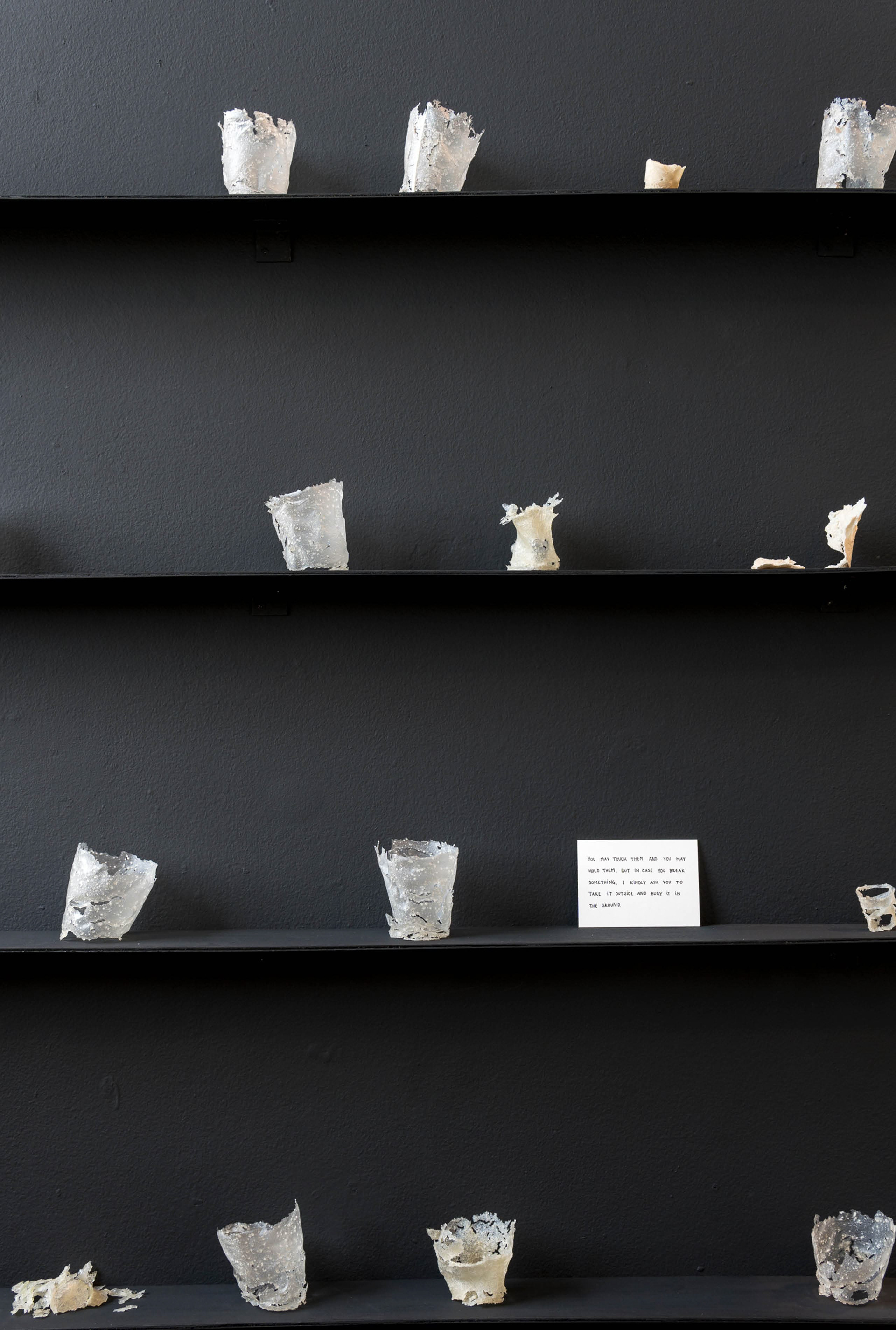 Bioplastic drinking-cups made of rice, 2019.
Exhibited at:
Biodesign of Plastoscene, Tetem, Enschede, 2019 (group)
Plastic gave us a sense of control to make anything we want it to be. But what if the material cannot be controlled that easily? How do we keer our accelerating pace in a world without plastic? Do we need to change our connection to our material? What does a leaking cup mean?
Maybe the change of connecting to our material is to shift our focus of control to a focus of being with. To me, a leaking cup means something in unexpected change, for a constant need.