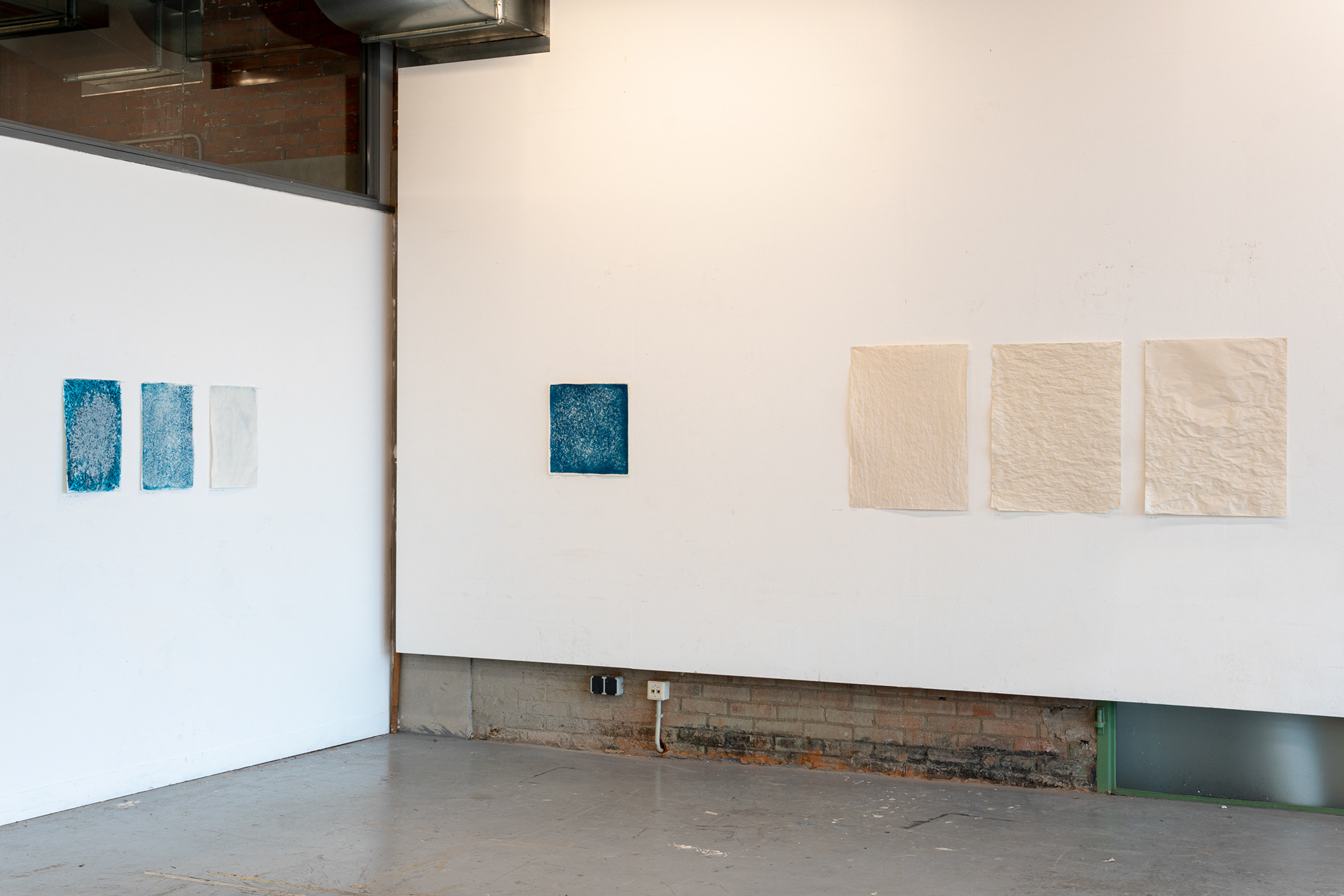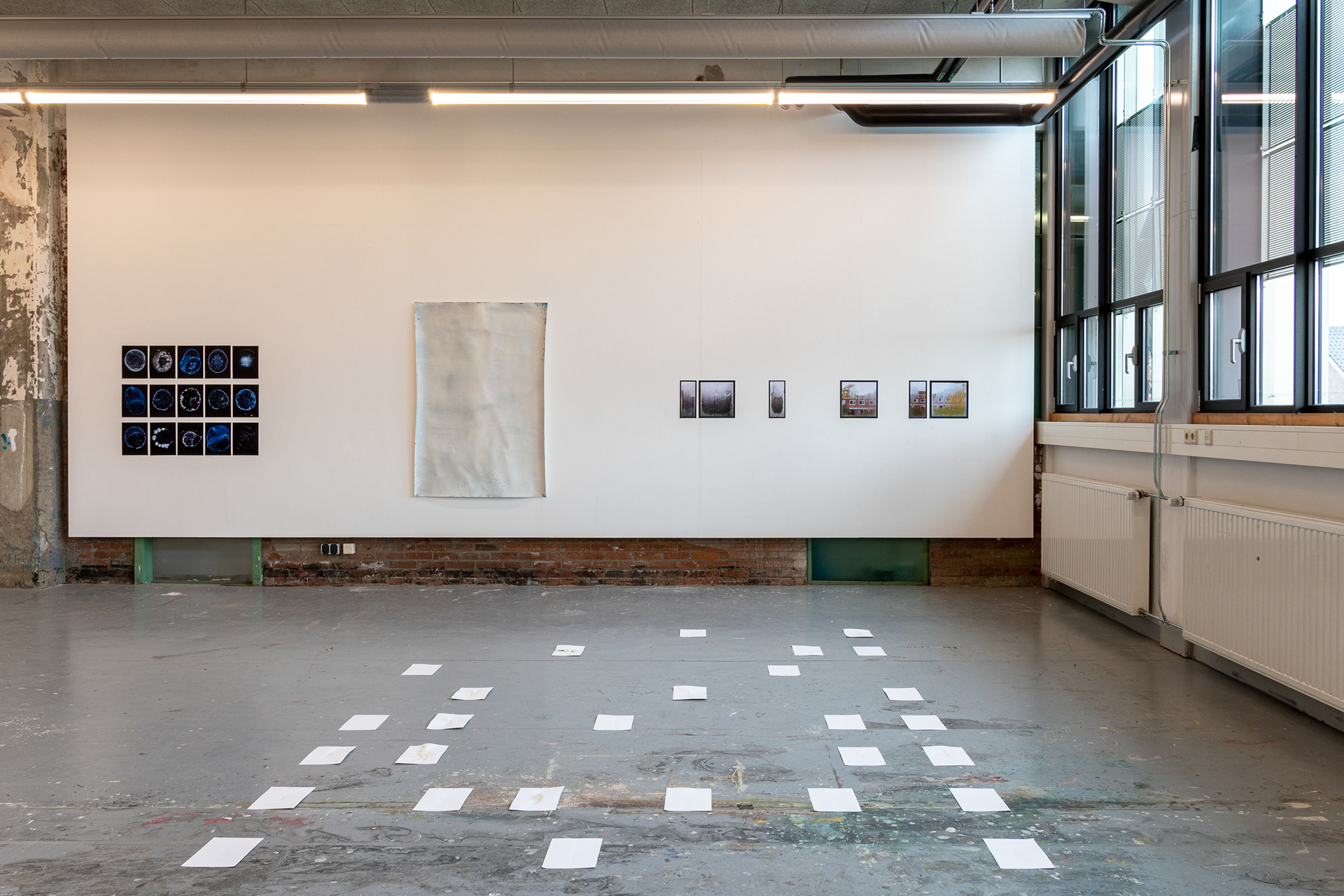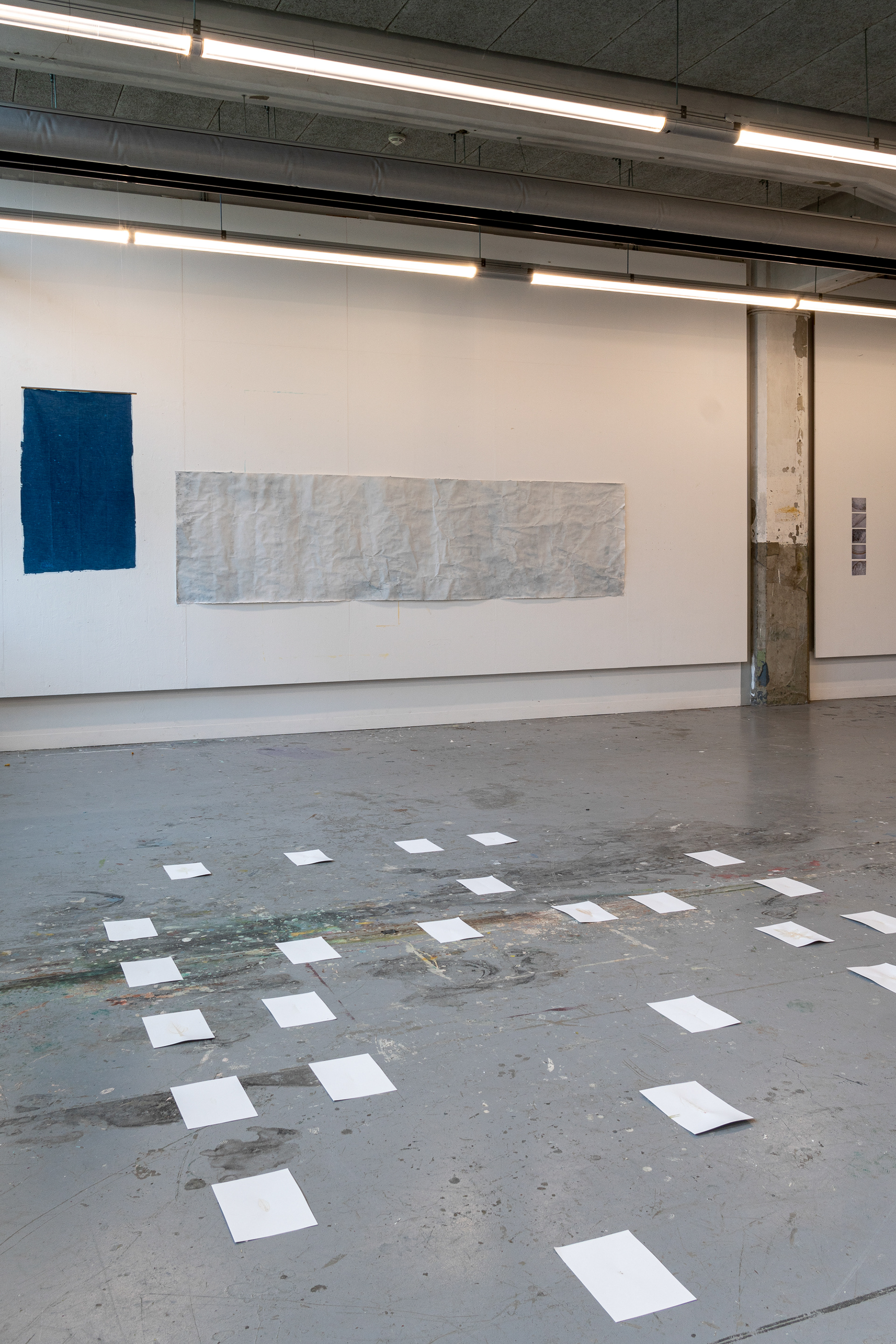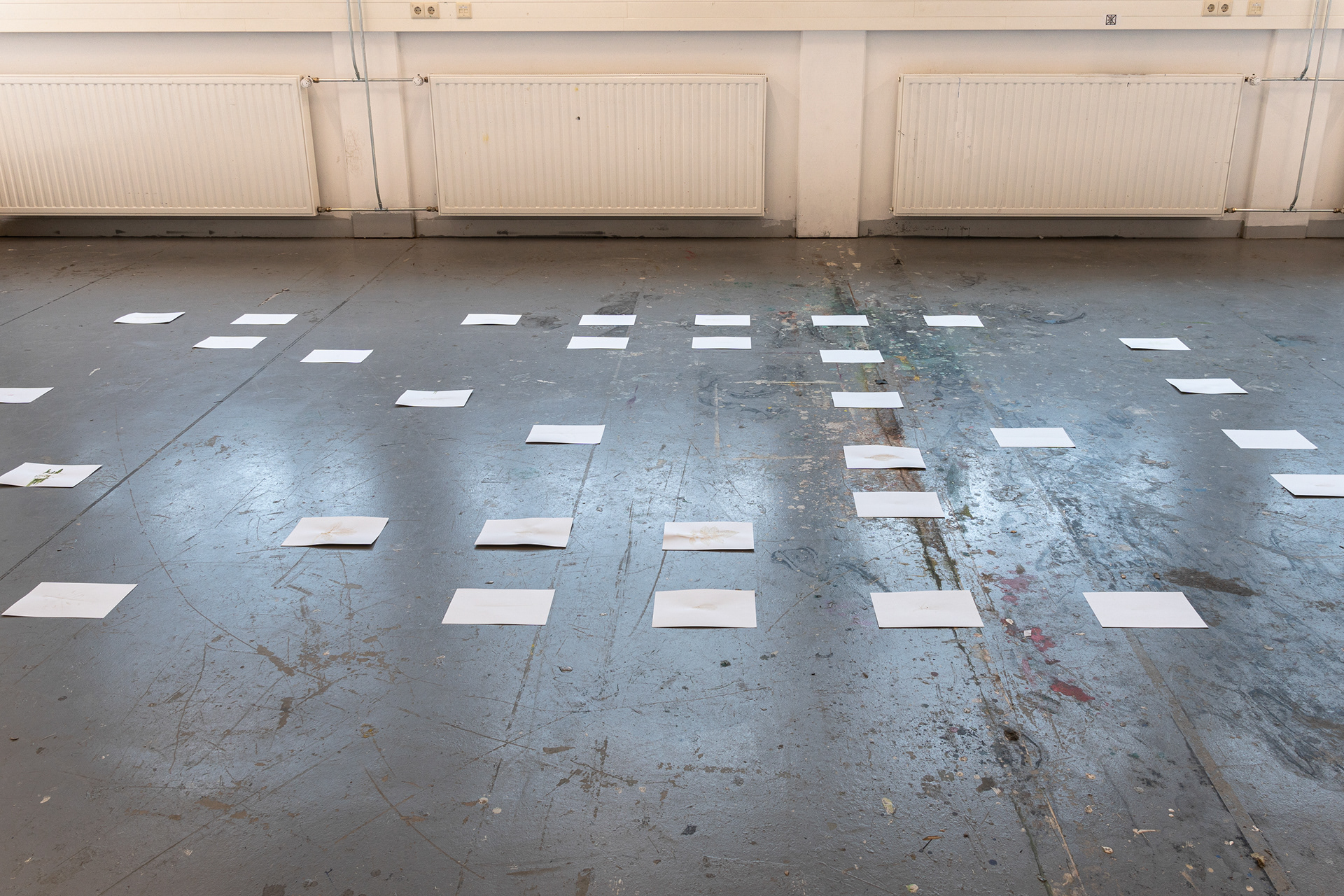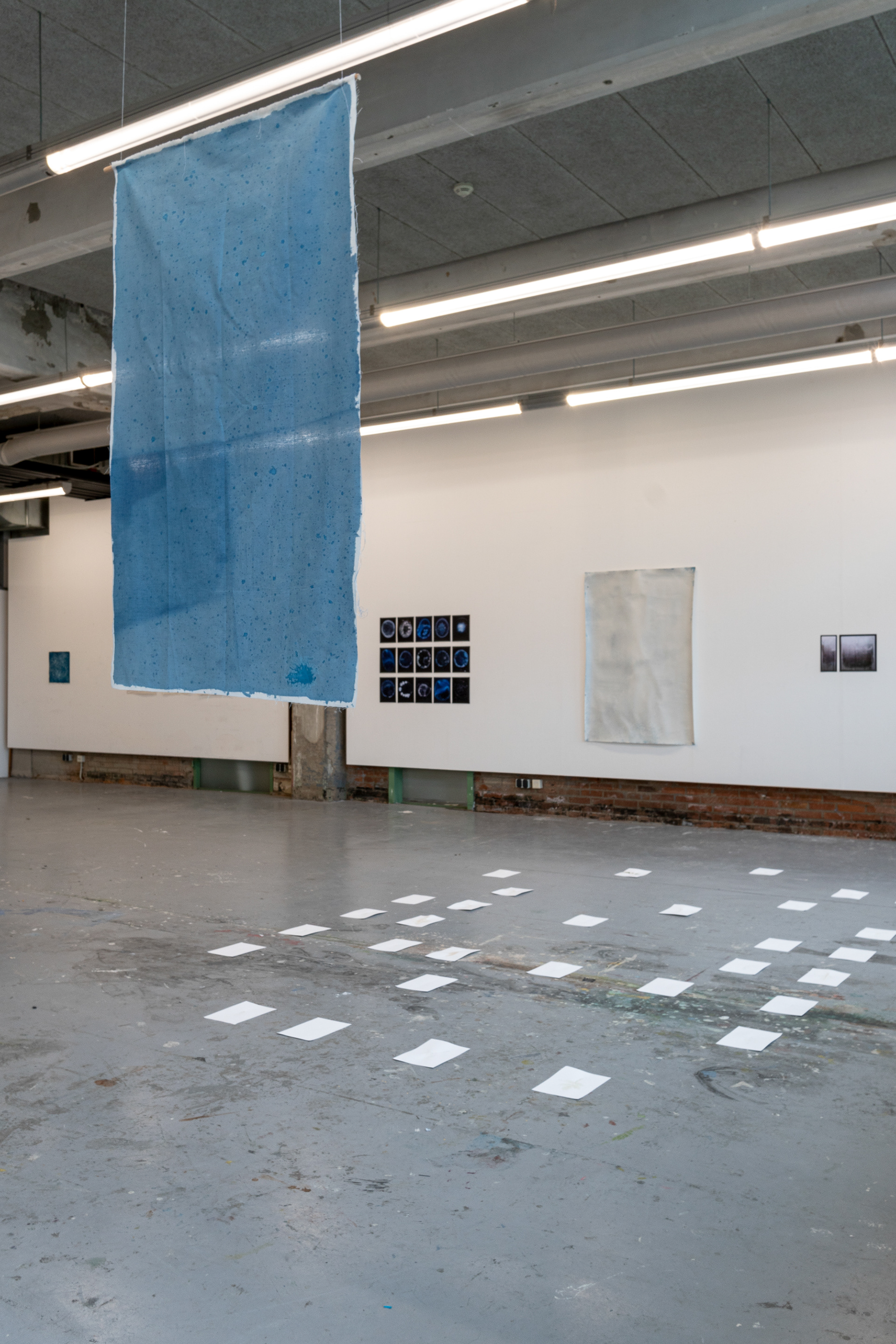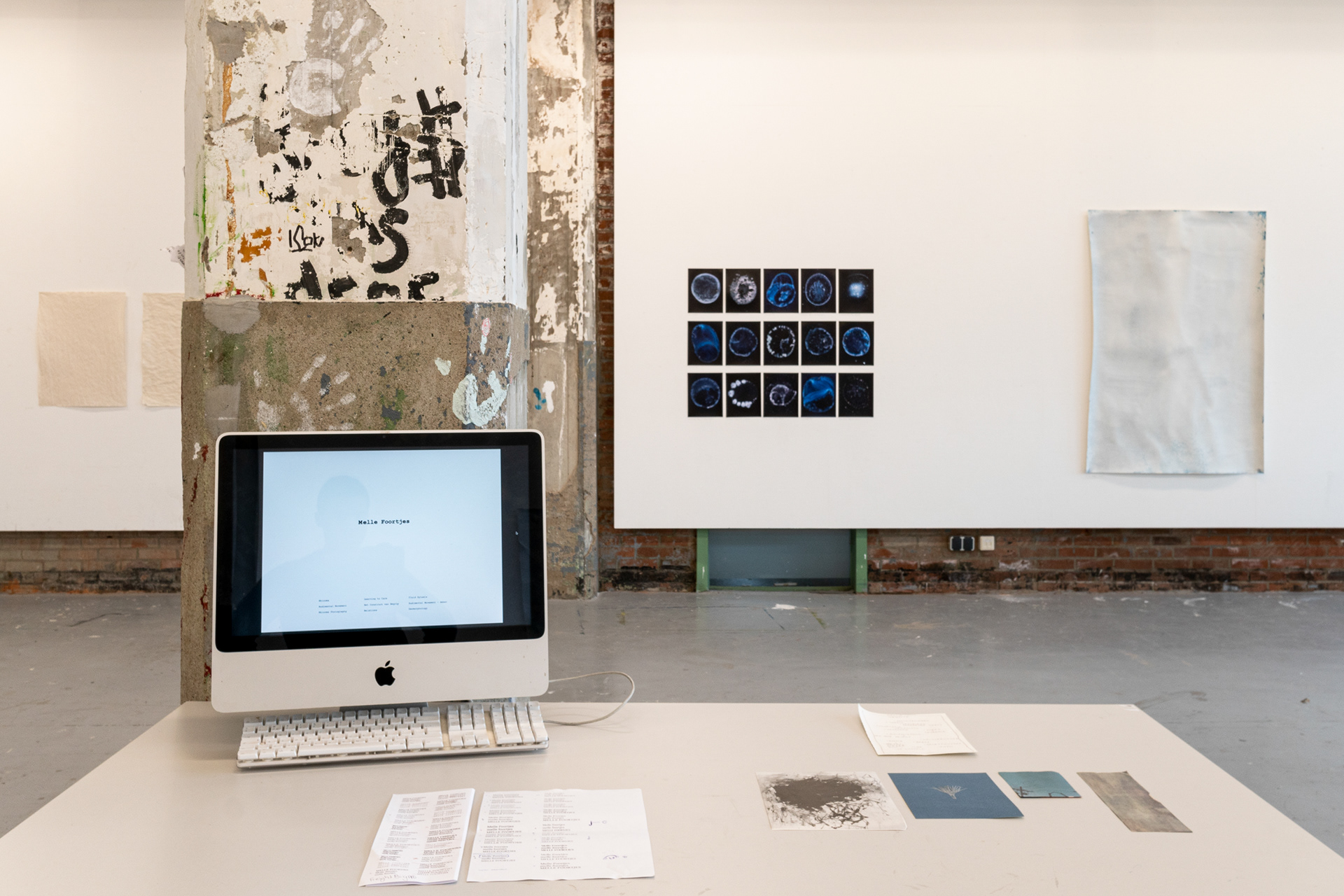 Artist research, online experience and physical installation, 2020.
Fluid Syntaxis is an artistic research about the memories of water and the language of the non-human and engages with the values and precarities of fixing and flowing, which water represents. I ask how we can shape a new practice of relating to our bodies and surroundings.
Fluid Syntaxis is, besides being a physical artproject expressed through paper studies, film and words, an online artwork and experience.
'The Fluid Syntaxis research is a spatial investigation of different forms of meaning-formations in water. 'Meaning-formations' refer to forms of water-language that are written in multiple types of media. The research explores what it means to fix and what it means to be fluid. It embraces the constant tension and flow between an anthropocentric view and a relationality of being with, of becoming. Between identification and change, control and flow.
I explore memories of water and, in a broader sense, the language of the non-human, while embracing forgotten and rejected methodologies and their aesthetics. The anthropocentric approach of rationalising
and
categorising leads to a concept of what is rational, what belongs, what is right, and what is true. Pollution takes its toll on the environment of which we are part.
But have we lost the respect and appreciation that we had for water in these last centuries?  How do we care for our waters? What do they mean to us?
This research is thus an investigation of how we can build a new understanding and practice of human and non-human relationality through making the memories of water visible.'